Teacher Education Majors Receive Support from Alumni, Faculty, and Community
October 05, 2021
Pictured from left to right are: Dr. Michiko McClary, director of teacher education at Morris College and Education majors Jamesha Bannister, Zuri Allen, Alexander Jackson, and Bryanna Fleming.
Morris College National Alumni Association
The Morris College National Alumni Association funded a proposal designed to help teacher education candidates meet state requirements for formal admission. PRAXIS CORE, a teacher education admissions test, is a critical step in completing a degree in teacher education. PRAXIS CORE consists of three separate admission exams required by South Carolina. The fee, $90 for each exam, presents a financial hurdle for many students. The MCNAA responded to a request from the Division of Education supported by Morris alumni for assistance. The award will support fee payment for 30 exams.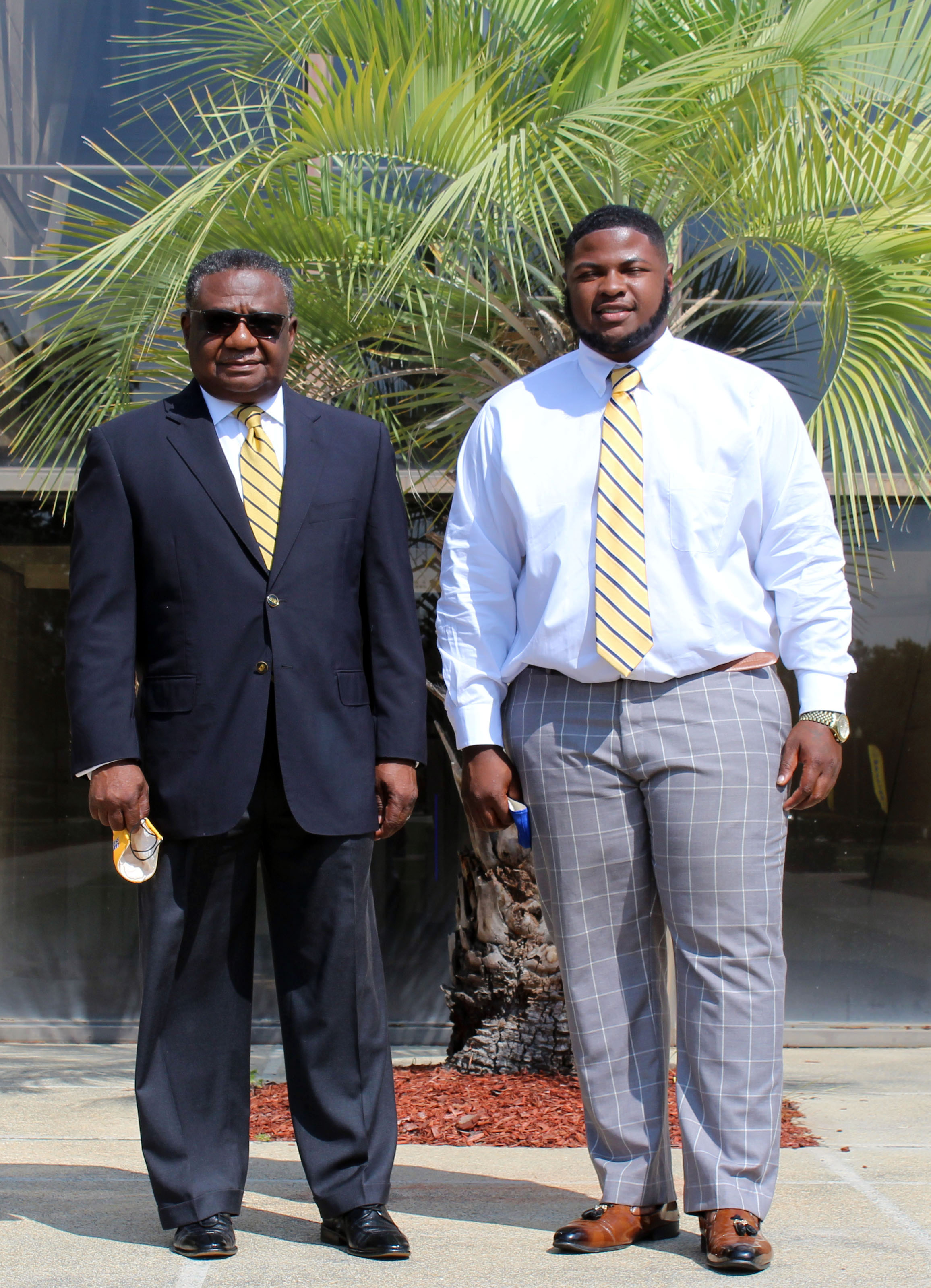 Faculty
Dr. Cathine Gilchrist-Scott, former chair of the Division of Education, and Dr. Robert L. Scott donated $1000.00 to support teacher candidates taking licensure exams required by South Carolina. Each Teacher Education licensure program (early childhood education, elementary education, and secondary education) requires two or more exams that range in cost from $105 - $120 each.
Community
Iota Omega Omega chapter of Alpha Kappa Alpha Sorority, Inc. (Camden, SC) provided two textbook fund awards for teacher education majors. Each $500 award is intended to provide focused support as a means to "enable students to remain in school and complete their degree requirements."
**********
During the 2020-2021 year, Anonymous Donors made provisions to pay test fees for teacher education majors nearing the end of their programs of study. Sponsors provided funds for both PRAXIS CORE and Praxis II fees. The donors expressed a desire to help students overcome the "financial hurdle" of thinking about expenses while dealing with the pressures of test preparation.
To donate to a program on campus, contact mmack@morris.edu.