Letter: MCNAA Alumni Weekend Cancellation
March 19, 2020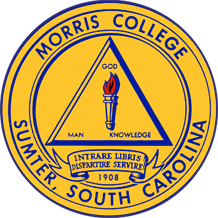 MCNAA Alumni and Friends,
The Morris College National Alumni Association' (MCNAA) Executive Committee met on Saturday, March 14, as part of its scheduled meetings. Our commitment continues to focus on the safety and well-being of our Morris College Family and Community Members. With that in mind, we have been monitoring the Centers for Disease Control and Prevention (CDC) and the World Health Organization (WHO) regarding the spread of Coronavirus Disease (COVID-19) decisions.
Therefore, in the interest of everyone's safety, the MCNAA Executive Committee is canceling the 2020 Morris College Alumni Weekend Events, scheduled in Sumter, SC, for April 16 – 19, 2020. We are following the guidelines from other World Health organizations, agencies, and the local health departments.
For those who have already registered for events, we will refund the full registration fee to you. Please be mindful, however, that we will continue to accept MCNAA Membership Dues along with Donations to our beloved Morris College to achieve our $300,000 Alumni Fundraising Goal by June 30th.
If you have any questions regarding this matter, you may contact one of the following Executive Committee Members:
Ruth Pendergrass, MCNAA President
Eric Lanier, 2020 MCNAA Alumni Weekend Coordinator
Russell Boyd, MCNAA Treasurer
We appreciate your understanding and flexibility as the MCNAA Executive Committee Members work to keep you safe and informed. We are looking forward to the 2021 Homecoming and Alumni Weekend Events in Sumter SC.
Sincerely,
Ruth M. Pendergrass
President
MCNAA