Letter to students from President Staggers
March 19, 2020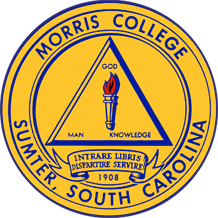 Dear Students:
"We understand that the spread of the COVID-19 virus is a cause for concern worldwide. However, please know that you are our top priority here at the college. We do not take our responsibility to you lightly and are taking all necessary precautions to ensure your safety and well-being.
It is an understatement to say that the times in which we live are uncertain, often causing us to feel anxiety and fear. However, the college has taken careful measures to ensure that the health of our campus community is not compromised. In addition, the college is transitioning to new operating procedures and increased online learning to further accommodate your needs. You can stay abreast of college updates by regularly checking our website and social media platforms.
During this time, we encourage you to remain patient, optimistic, and hopeful. It is our unwavering faith and trust in God that has sustained us and will continue to do so in the many years to come. Through it all, we continue to move forward, knowing that no amount of social distancing can break the bond we have at Morris College. Together, we are #HornetStrong."
Sincerely,
Dr. Leroy Staggers
President