Boyles '18 recognized for her compassion at Prisma Health Tuomey
November 04, 2019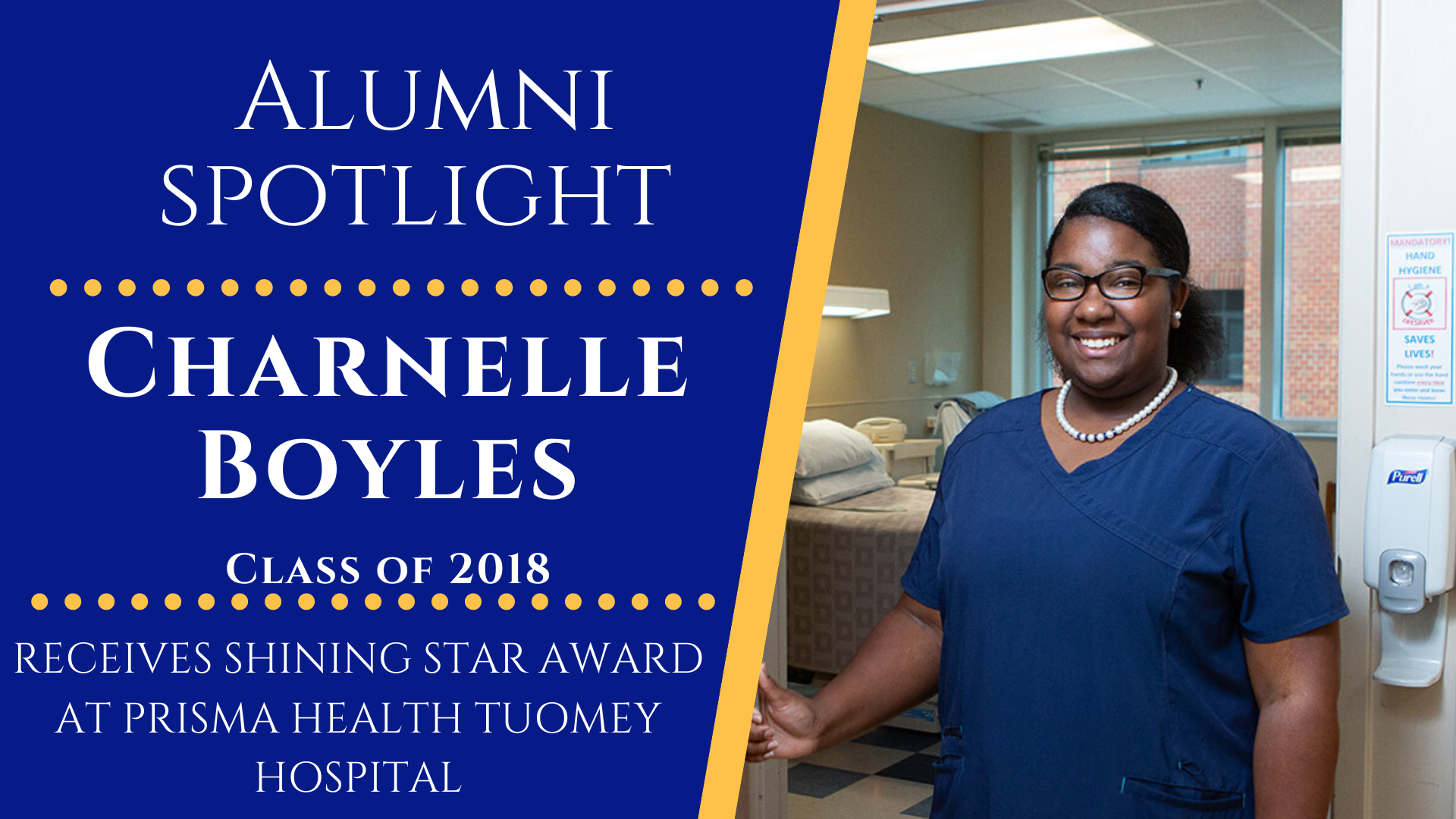 Charnell Boyles (Surgical Inpatient Unit) received the Shining Star Award after being nominated by her peers and patients.
Boyles received nominations from three patients at Prisma Health Tuomey Hospital who each applauded her "beautiful, warm spirit," her tangible acts of compassion and her words of encouragement that got them through scary times. She gave them comfort and made them feel safe and touched their hearts.
Who is Charnelle Boyles?
I am a Patient Support Technician at Prisma Health Tuomey Hospital. I received my bachelor's in biology from Morris College in 2018.
Tell us about your "Shining Star Award"?
I received the Shining Star Award after a number of patients, co-workers, and family members of my patients nominated me. I received the most nominations from my patients because the goal is to always put the patient first!
Why should someone attend Morris College?
I believe someone should attend Morris College because it is truly the "place of possibilities"